3 Ways to Address any Affinity Immediately
You don't have to figure it out alone.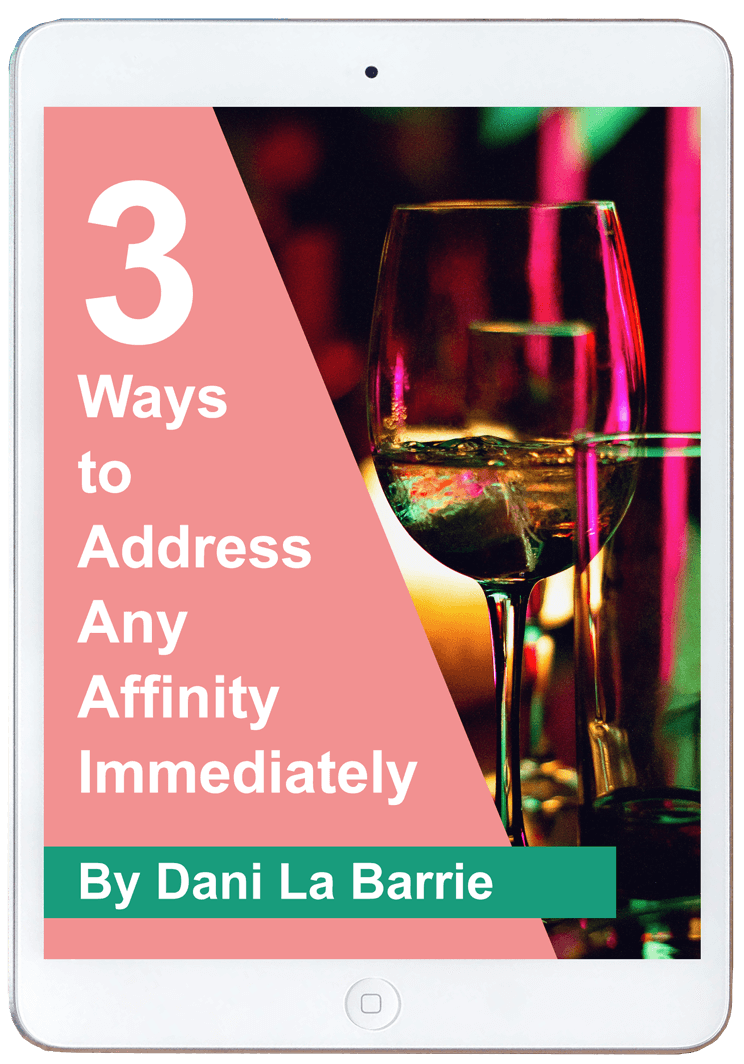 Get the scoop on how to address any affinity immediately with our free e-book. Simply fill out the form below to download your free copy today!
Are you struggling to overcome stress? Often, people turn to affinities, such as alcohol, prescription pills, or other substances to try to reduce their stress. This is a strategy that will hurt you long-term. We have a better solution, learn how Dani La Barrie can help you overcome stress and find inner peace without the use of affinities.